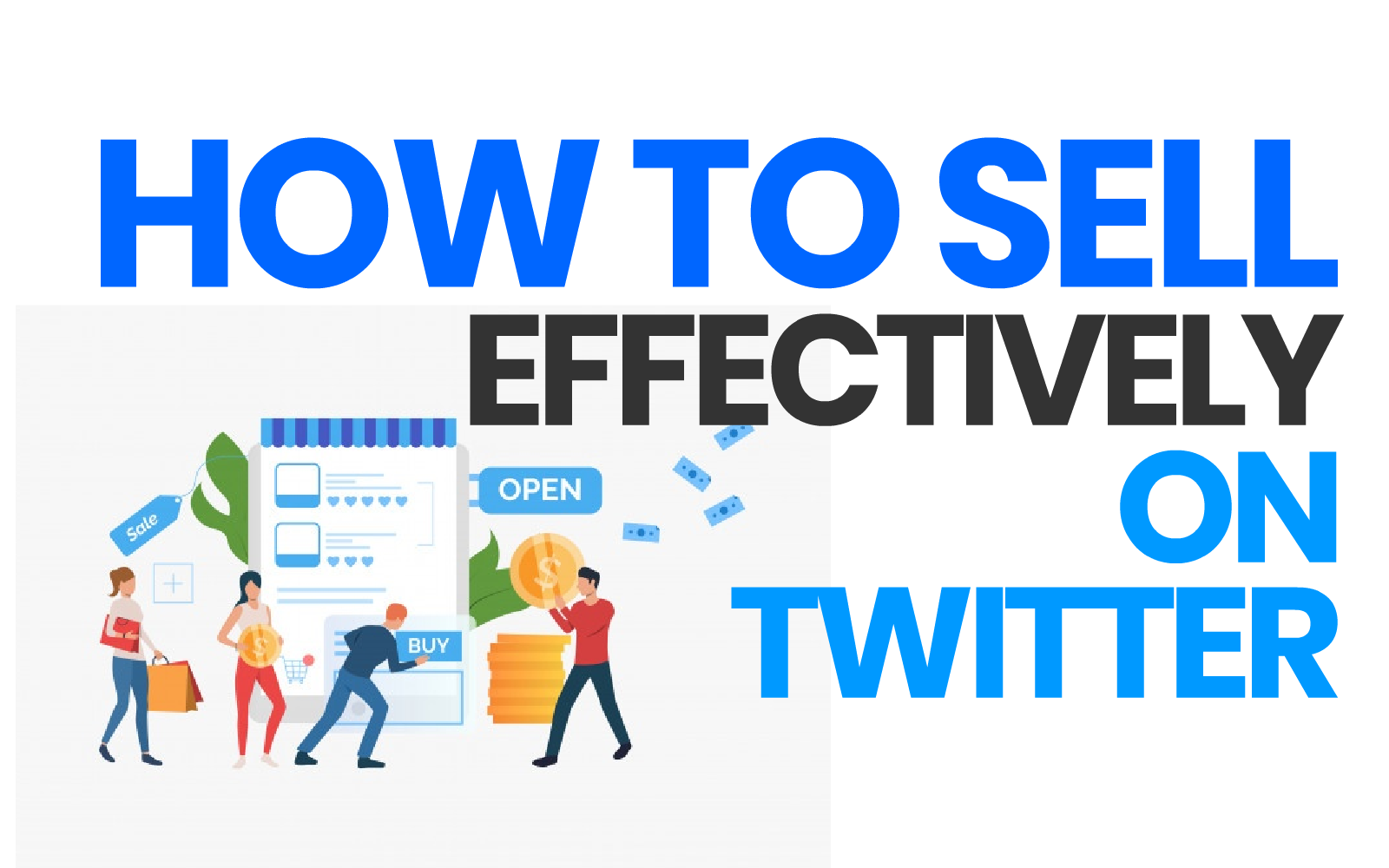 5 Ways to Sell on Twitter that Get Retweeted like CRAZY (Examples Included)
7 min read jay@zlappo.com Back to Blog
---

So previously we've covered 7 reasons people aren't buying your offer on Twitter (if you haven't read that, I highly recommend it).
Selling on Twitter is a huge relationship marketing game, meaning your offer itself really matters less than the connections that you establish with others on Twitter.
Some cliches within Twitter money fam that you can't remind yourself enough of:
"People buy from other people."

"People like to buy. People don't like to be sold."
So how do you sell in an environment where 1. everyone has something to sell, 2. deep down most of us don't care about other people's offers because we're too busy pushing our own, and 3. most of us subconsciously tune out of any content that looks like an ad anyway?
The overarching solution has to be to weave your offer into valuable content, such that the selling is merely incidental or done implicitly, not the main or sole point of your content.
And here are 5 specific ways to do it that I've seen worked really well:
1. Plug your offer within a meaty, insightful thread
This one is self-explanatory, and I find this to be the most persuasive way of selling.
You first demonstrate authority/credibility by dishing out unique value and insights, and then you promote your offer somewhere in the middle/end of your thread. Simple enough.
Alex (@selfconquering) promotes his ebook after a long thread on masculinity:
So accept your role as a man.

You will need to fight Chaos all your life.
There is no excuse.
Revel in reality, instead of wishing for peace.
Peace is not sustainable.

Own your shit, and create Order.

More here: https://t.co/9Tt9AgyiOI

— SELFCONQUERING (@selfconquering) April 17, 2020
By the time you make it to the end of the thread, you're so immersed in his content that you're hungry for more, so naturally his ebook is the perfect segue to satiating that yearning for more of his content. Pretty genius.
If you want to structure your thread more concisely (depends on what content you're sharing, really), you can use numerical lists, because people love those.
This is how Chris (@ThePrimalMan) uses lists to engage his audience:
Reminder: I'm currently offering a MASSIVE bundle of content for >60% off!

Diet | Fitness | Mindset

* 2 100+ page books
* A 12-week Strength program
* A 26-video online course
* 3 BONUS books

Get it here!
👇https://t.co/1NejKXttDw

— Chris (@ThePrimalMan) April 14, 2020
(click on the post above to read the whole thread)
If you first provide value, people don't only expect you to sell, people want you to sell to get more of you.
Others would want to buy your products to support you as a way of thanking you for sharing your ideas and insights.
2. Share progress/results/milestones
This is probably the easiest way to sell that's not overtly salesy and still garners some insane engagement.
People like to spy on others' progress and learn what kind of results others are getting, and most importantly how they're getting those results.
In short, knowingly or unknowingly, they're promising you the dream and painting a gorgeous picture of your future. It's pure music.
Alpha (@TheAlphaThought) here shares a very simple story about how his dividend compounds over time from something negligible into something tangible, and then the offer comes right after:
Learn how to start seeing dividends like these roll in every month. https://t.co/FgQebdsTZU

— Alpha | The Investor 📈 (@TheAlphaThought) April 16, 2020
His thread has 11 retweets as we speak, how about that?
If you're at liberty to get granular and share numbers transparently, like Joe (@AvoidTheRatRace) here, you can get into details on how your progress has changed your life:
Reflecting on the progress I've made on Twitter so far... 💭

In < 4 weeks I've earned $1200+ and signed up 23 members to The Affiliates Club by @andyisom100K 💚

I post my results to show YOU that it's possible!

(Read on - There's an offer at the bottom of this thread) 😁
👇🏻

— 💰Joe | AvoidTheRatRace🔑 (@AvoidTheRatRace) April 16, 2020
🚨 I WILL PAY YOU TO JOIN! 🚨

If you join up to The Affiliates Club through my affiliate link, I will pay YOU to say thanks for supporting me 😊

DM me and let's get you signed up! 🗣https://t.co/tIVcoJhdDg

— 💰Joe | AvoidTheRatRace🔑 (@AvoidTheRatRace) April 16, 2020
It doesn't even need to be revenue numbers, as long as it's a metric that people care about; see Wiz of Ecom (@wizofecom) here:
There are questions you are asking yourself

Maybe you are hoping to reach awesome numbers & KEEP GROWING

Well, stop hoping & TAKE ACTION!

MY GROWTH SOLUTION IS HERE

The credit goes to @waronweakness 's UNBELIEVABLE GROWTH SYSTEMS

Get IT Now (Aff)👇https://t.co/ZhF8qz1ZEE

— Wiz of Ecom (@wizofecom) April 16, 2020
It's a very natural way of selling, because if you're sharing your progress, the next question people have is "how," and your offer answers that question preemptively.
3. Tell a personal story or reflect on your journey
This one is pretty simple. You simply share your story, your emotions, and how you've grown throughout your journey.
Here, Jack (@JackCreate) doesn't even need to explicitly plug his offer, but he does mention his course itself, which you'll naturally check out once you visit his profile:
Being told that my Tweets are inspiring and full of good energy is a GREAT feeling!

I'm happy I'm getting people motivated.

Also getting great 5-star feedback on my course!
⭐⭐⭐⭐⭐

This is what I aim for.

No half-assing anything

Always go time

— Jack - Ebay Money💸 (@JackCreate) April 16, 2020
Get personal, show your emotions, and weave your offer into a simple inspiring story.
It's part and parcel of humanizing yourself for this side of Twitter, because again people buy from people.
4. Give thanks/appreciation/gratitude publicly
People always enjoy and appreciate seeing gratitude being expressed publicly.
It's human nature, even if said gratitude isn't toward ourselves, because it's easy to get emotionally invested in and personally inspired by the journey of another person.
For instance, Adam (@AdamHolownia) only very recently started selling on Twitter, and he's already seeing incredible results, and I can see why:
Today I received my first ever @gumroad payment for my PDF. Thank you @dvassallo for the inspiration & thanks @shl for a great platform.

This soft launch (all sales were from a link on my YouTube channel) was a proof of concept - now time to push on and build some more products! pic.twitter.com/5qKdqniSb2

— Adam Holownia (@AdamHolownia) April 17, 2020
I created and formatted the document using Google docs, then converted it into a PDF. I also added a sample chapter on the gumroad page so people could see what they were buying.

I also made sure people can see the sample without any email signup.https://t.co/arZ29GldTI

— Adam Holownia (@AdamHolownia) April 17, 2020
I highly recommend that you click on his thread and read it in its entirety, because Adam does several things very well with it:
He gives thanks and expresses his emotions publicly (humanizes him)
He provides screenshots, evidence, and granular tactics (gives him credibility/persuasiveness)
He plugs the offer quite naturally after detailing his workflow and journey (no sudden, forced segues)
He keeps it short and sweet without overwhelming his audience (maintains attention of audience)
Tejas (@tejas3732) also does many things right with this thread, including sharing progress, expressing gratitude, cramming insights into a thread, reflecting on his journey, and plugging his offer at the end:
🔥 Exponential Twitter Growth in the Past Few Months

[ A Thread ]

Impressions in the Past 4 Months

~ January:- 26.5k
~ February:- 42.9k
~ March:- 75.4k
~ April (17 Days):- 160.9k

Impressions Rate Grew at 507% Since January 🚀 pic.twitter.com/kKrjiuYcri

— Tejas Rane 💹 (@tejas3732) April 17, 2020
Oh, btw, My Quora Marketing Guide is on a 33% Discount.

If anyone is looking to Increase Traffic + Sales To Their Website/Product Using Quora, then this Quora Marketing Guide will certainly help you :)https://t.co/tMXgCq4b0F

— Tejas Rane 💹 (@tejas3732) April 17, 2020
PS Don't forget the offer!
5. Be helpful a.k.a. answer a question
This is probably the most contextually-appropriate way to sell that's both solicited, helpful, and most importantly not spammy.
Brady (@investingwbrady) here does just that, with a money-back guarantee as well to seal the deal:
https://t.co/NJ5pOzA6ZK

100% money back guarantee if you don't like it. 👍🏼

— Brady Justice | Investor 📈 (@investingwbrady) April 16, 2020
There are two ways you can do this: 1. keep a lookout for solicitations of recommendations, or 2. you can even search Twitter for your specific keywords and then provide valuable content/offers to assist the person asking for help.
I personally do it myself too, meaning I search for people on Twitter asking how to schedule Twitter threads, like this:
Hey Sam, scheduling polls isn't an endpoint supported by the Twitter API, so no 3rd-party app can do that.

Scheduling threads, I personally use @GetZlappo.

Here's a quick guide to get you started:https://t.co/kxCSjssOK5

— ᴊᴀʏ | ᴢʟᴀᴘᴘᴏ 👨‍💻🔥🚀 (@therealjayber) April 17, 2020
You're most likely to convert a prospect if they're already searching for what you're selling (farther down the buyer journey), so doing this on Twitter and quite underratedly, Quora (thanks Tejas for the kick in the ass to not overlook Quora), is a no-brainer.
Also, this also applies to tweets asking "what are you working on?" Sell generously on those; you're allowed to.
Pour conclure
Yes, you can sell openly and directly if you want -- it's your Twitter timeline after all.
But in my observation, if you're playing the long game, and you want your audience to share your offer to their audience and beyond, the most effective way to sell always involves providing some sort of value/engaging content before selling.
So provide value before you sell. Period.
About the Author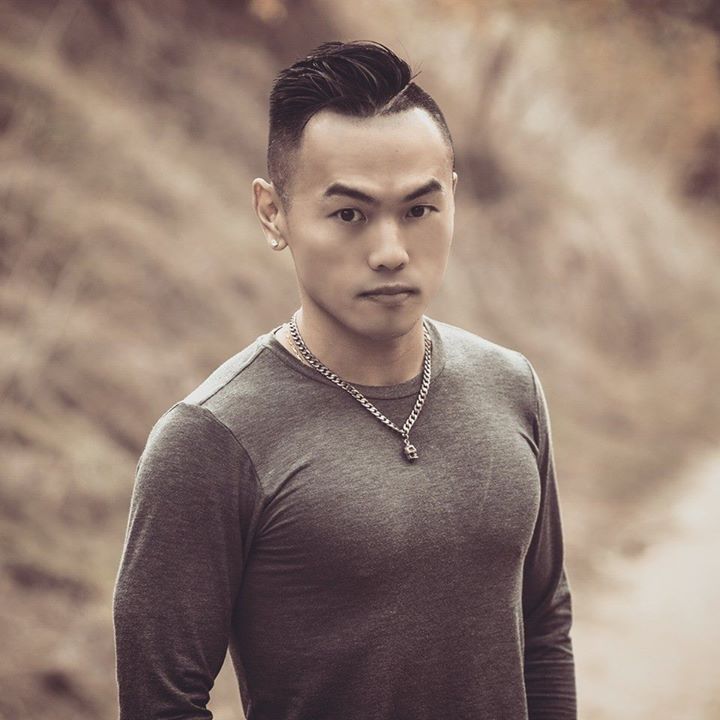 I'm Jay, founder of
Zlappo
, the
smartest
Twitter automation app in the market today to grow your audience rapidly like a Top 1% influencer. I'm a full-stack developer by background, and I love sharing my insights and observations on Twitter growth hacking and startup/business growth hacking in general. Let's learn and grow together! 🚀🚀🚀
Follow @therealjayber
Let's stay in touch, subscribe to my newsletter! 👇👇👇
Exclusive weekly email on: business musings, personal anecdotes, general self-improvement 💪
---