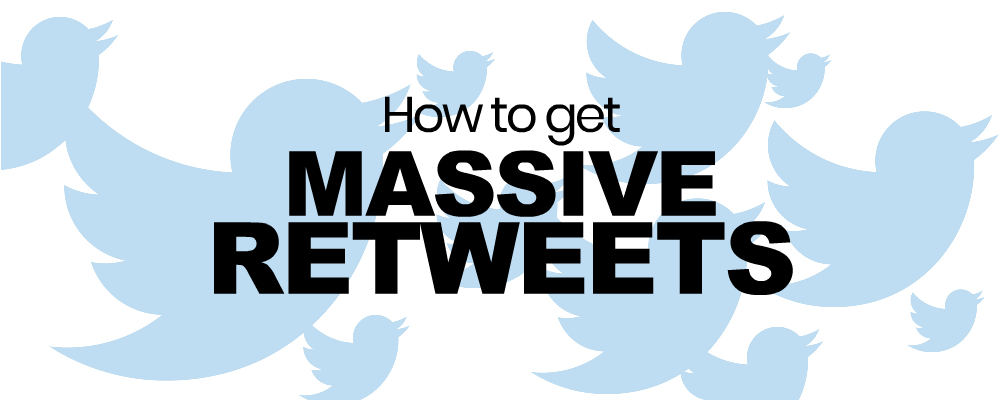 5 Underrated Tactics to Get More Retweets (Specific Examples)
6 min read jay@zlappo.com Back to Blog
---

So you want more retweets?
Yeah, you and everyone and their moms too.
Unless you have a massive following already, in which case retweets should come naturally to you, you'll probably need to "growth hack" your way to more retweets through some inorganic/unnatural methods, which we'll be covering below.
I don't personally have a huge following (1.1k as of today), but I'm pretty active on Twitter, and I've seen how people brilliantly get others to retweet and also otherwise engage with their accounts despite having small-ish followings themselves.
So how do they do it?
1. Do a public shout-out
This seems to be the most popular method to drive eyeballs to your profile and gain followers, and many people have sort of caught on.
But the reason people do it is because FLATTERY WORKS.
I don't want to use this term, but if you "butter" people up, they're more likely to retweet and comment on your tweets.
Bonus points if they're larger accounts, which will magnify your reach several folds!
BUT ONLY DO THIS IF YOU MEAN IT. People smell insincerity from miles away.
Just look at how Tanzil gives props and respect to people on his Twitter:
Thrive Throughout Times of Uncertainty...

Individuals Deserving of High Levels of Respect.

FOLLOW:@therealjayber @moodyasamother@srowlands @earnfromecom @Lawrencekingfba @CMillerTalks @KyleDavey86 @cfuntanilla @ZEEMZILLA @AntFlipLife@HooaFury @THE_ANTIMAL

— Tanzil Choudhury (@TanzilChoudhury) March 20, 2020
A couple more examples:
Stand-up individuals with immense value:

I highly recommend you follow:@iamjustincscott@Lawrencekingfba@CMillerTalks@204tweed@zen_mindset@ROGUEWEALTH@jqckwhite@TheEmilyDyson@SelfBuiltCEO@TanzilChoudhury@Hormetik @Boldinfluence

Surround yourself with prosperity

— earnecom 🧠🤑 (@earnfromecom) March 19, 2020
Friday means gratitude day! 🙏

Cherish those who've helped you and continue to make part of your journey 👊@Alex91411776 @JoshuaBromilow @earnfromecom@andyisom100K @waronweakness @HokeHustles @204tweed @emails_oracle @dannyr_213 @Eluxh @Medivhus @Jaxben26

— Hero Journey 🚀 (@HeroJourneyOn) March 20, 2020
Heck, you can even compliment one large account strategically.
If you have a good relationship with a large account (i.e. they engage with you and retweet your comments/quoted tweets), you can mention them specifically and describe your experience with them and how following them has made your life better.
It can be serious or even slightly playful and humorous, as long as it's true:
Should have followed guys like @ZubyMusic and @AJA_Cortes when they said you should block people with pronouns in their bio.

I am dealing with those people more and more and I can see why they said you should block them. 😂

— Mindset Muscle Money (@MindMusMoney) March 20, 2020
Yep, Zuby retweeted Mindset Muscle Money to his 200,000+ followers.
2. Use tough love/wake up calls
I see this type of tweets getting crazy engagement most of the time.
Yes, the rah-rah motivational tweets that give us a warm fuzzy feeling inside and leave us inspired and fired up are great.
But a lot of us actually need some good ol' talking down and a SOLID kick in the butt to get down to business and start changing our lives.
You don't even have to go all drill sergeant either. A light-ish touch is usually sufficient, see how Moody does it:
You say "it takes money to make money," as an excuse to stay broke.

It's bull.

-Twitter is free
-Facebook is free
-Instagram is free
-Pinterest is free
-YouTube is free
-Google is free
-Mailchimp is free
-Gumroad is free
-eBay is free

& the library has free internet. Next!

— Ty @ Moody As A Mother 💘👑💰 (@moodyasamother) March 8, 2020
Not bad eh? Aaron's subtle reminder on how we're wasting our lives away "watching Netflix" is also more than sufficient for us to IMMEDIATELY feel compelled to reach for the remote and turn that shit off:
3 books that changed my life:

- Ca$hvertising
- The Millionaire Next Door
- No BS Direct Marketing

Read these and thank me later.

Or you can just ignore me and continue watching Netflix.

Your choice.

— Aaron 🚀 (@aarongrt) March 17, 2020
Reading Sean's tweet first thing in the morning might even make us quit porn altogether:
If someone put a gun to your head and told you that you'd have to make $2000 more by the end of the month, you'd find a way to do it.

So stop jerking off to Brazilian Goat Porn and get to work.

That's the tweet

— Sean (@WesternMastery) December 10, 2019
You get the point. People retweet shit as a "note to self" more than you think.
3. Run a contest/giveaway
You don't need to be a gigantic multinational brand with 10 million followers and a huge budget to run a Twitter contest.
Just give out money, Amazon gift cards, memberships to your site, free ebooks, or anything with value, so long as you ask for the retweet somewhere in the body.
If you were to do this, I'd set up some conversion tracking to see how well traffic from the tweet converts in the funnel (if applicable).
Grant just hit 1k followers recently, and he got 51 retweets (and counting) for his giveaway post:
1000 Tribe Members🔱

I've been blown away the past month and a half🤯

160-1000 in less than a month

I've earned over $10k+ through Flipping, Options, and Affiliate Marketing

This is just the beginning🚀🚀

RT this & follow me, giving away 1 Flipping OR Options course FREE🔥 pic.twitter.com/2LzOdBmDyJ

— Grant Hoke💰👨🏼‍💻🔋 (@HokeHustles) March 20, 2020
Dallen with almost 800 followers got 10 retweets (and counting) for his contest:
REMINDER: 👀 I'm giving out 💰 to my top 3 engagers this month. Ends April 1st!
1) $50
2) $25
3) $25
🔥
Engagement:
- RT
- Mention

— Dallen Reber 📝🔑 (@DallenReber) March 6, 2020
4. Use popular memes + your offer
Okay, this one is pretty clever, and you gotta trust someone like Nate to pull it off.
All he did was upload a meme video of a Chinese guy doing some impossible feat, and then plug his offer in the body of the tweet.
31 retweets and counting, with 100+ likes, within less than 24 hours... Um, how often do offers/sales letters see that kind of engagement!?
What are you doing to occupy your time?

Why not get #WokeByNate ?

For 24 hours you can use code (WokeByNate50) at checkout to get 50% off my money course

It will never be lower than this and it's happening right NOW

👉 https://t.co/TyrVM5EdXLpic.twitter.com/IqNCyUcRiQ

— Chronicles of Nate™️ (@ChroniclesNate) March 20, 2020
5. Post a thread (tweet storm) + list
Threads tend to be popular. But the reason it's last on this list is because it takes the most effort.
Some quality threads take hours to plan, write, and perfect.
But if you have some unique insights that virtually no one else has, put them out there and organize them into a list for easy consumption.
Seriously. Nothing works better than actual meaty, granular, actionable content at the end of the day.
Two authorities I look up to, Ryan and Ron (I don't miss a single tweet of theirs), are thread masters:
[THREAD]

The vast majority of you set goals like: get more fit or earn more money.

Nothing wrong with either of those, but the key to having more time to pursue those goals is saying "no" to things that take up a lot of time.

Here are 13 Things You Should Stop Doing in 2020 👇

— Ryan Stephens 🥃 (@ryanstephens) February 6, 2020
1. Rates for mortgages have dropped:

Should you refinance?

Here is an example from one client from an hour ago:

Client owes $277,000 on his mortgage and he is 8 years into a 30 year loan.

Payment (principal and interest only) is $1,603.

Interest rate is 3.5%

— Ron Caruthers (@roncaruthers) March 17, 2020
300+ and 200+ retweets, respectively. Holy motherlode of engagement.
Pour conclure
And there ya go. Some quick growth hacks for you up-and-coming Twitter personal brands.
Nothing beats quality content and genuine interaction, of course, but these are some neat tricks you can try to make your audience-building efforts a little, let's say... breezier.
Nothing wrong with that!
...
Did I miss any specific tactic or technique? Comment below and share your insights! 👇👇👇
About the Author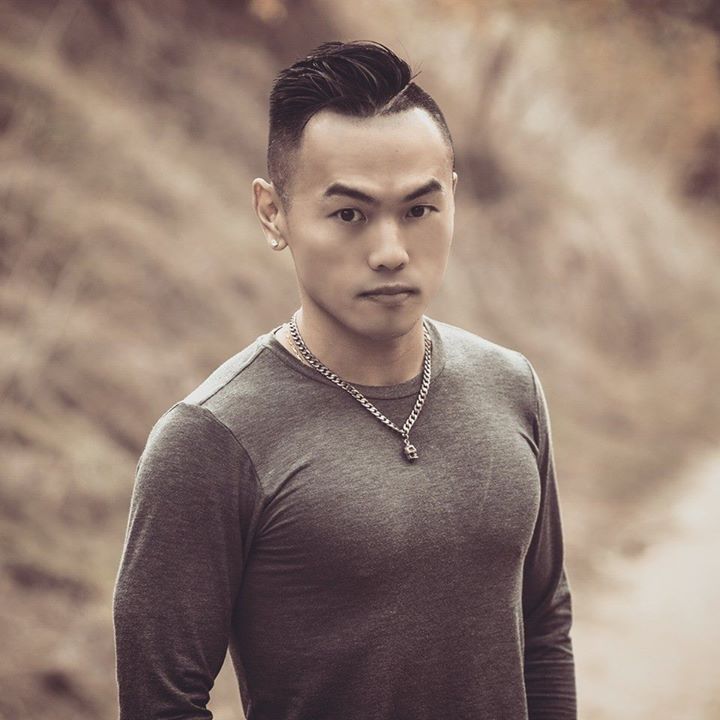 I'm Jay, founder of
Zlappo
, the
smartest
Twitter automation app in the market today to grow your audience rapidly like a Top 1% influencer. I'm a full-stack developer by background, and I love sharing my insights and observations on Twitter growth hacking and startup/business growth hacking in general. Let's learn and grow together! 🚀🚀🚀
Follow @therealjayber
Let's stay in touch, subscribe to my newsletter! 👇👇👇
Exclusive weekly email on: business musings, personal anecdotes, general self-improvement 💪
---